Sermons
Latest:
Change
The Rev. Dr. Greg Jones
09/19/2021

Christian Education and Fellowship
All Are Welcome
CURRENT CHURCH OFFICE HOURS: TUESDAY – FRIDAY, 9 AM – 4 PM

New here? Learn more about us and fill our our visitor form. »
What's Going On?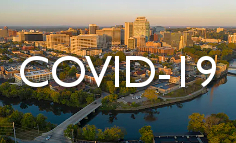 Message from Greg Jones
"I have returned to Westminster after a six-week sabbatical and I want to thank you for the gift of time to rest, read and reflect. Also, many thanks to Sudie and Jill for their leadership while I was away. I hope you saw or listened to the sermons from the 'I am' passages in the Gospel of John." Click here to continue reading the latest letter from the Rev. Dr. Gregory Knox Jones dated Wednesday, September 8, 2021.
Ways to Help Others During COVID
The global impact of COVID-19 is unprecedented. For vulnerable populations – those who are homeless, hungry, out of work, living in communal settings – and for those living in vulnerable communities around the world, the effects of this crisis are even more devastating. They need our help more than ever.
Support Locally – Click here for a list of needs in our local community.

Support Globally – Gifts can be designated to directly support emergency relief projects of partners in Congo, Guatemala, Palestine, and Syria. For details and to contribute, please use this form.

With deep gratitude for your generosity and compassion. Thank you for being part of God's light shining through the darkness.
[ Details ]
Livestreamed/Recorded Worship Service
We livestream our 9 a.m. worship service on Sunday mornings! Access our YouTube channel as early as 8:50 a.m. When you get to our YouTube channel, you will see a large box in the center of the screen that says "Live." A recorded version will be provided on our YouTube channel after the livestream. Please also visit the Time with Our Children playlist to view the children's message (your little ones will love these!). To enhance your worship experience, we encourage you to download the accompanying Worship Bulletin for 9/26/2021. The resources for children attached at the end of the bulletin are provided by Illustrated Ministry. Please print them to participate in this service or for family devotions throughout the week.
In-Person Worship Service
Our sanctuary is open on Sunday mornings for one worship service at 9 a.m.

Sunday Worship COVID Policy:

Given the level of transmission in New Castle County, we are strongly encouraging everyone – including those who are fully-vaccinated – to wear masks at all times while in the building, in accordance with current CDC guidance.

• If you are fully vaccinated and comfortable going without a mask, please sit in the front part of the sanctuary and the side transepts. These sections are open seating and mask optional for fully vaccinated people. Please access these sections via the lectern-side transept door off the main hallway.

• If you are not vaccinated or choose to wear a mask, you will be able to social distance in the back part of the sanctuary and balcony. Masks must be worn at all times in these sections. Please access these sections through the Narthex (behind the screen at the rear of the sanctuary).

• Ushers at both entrances will be masked and available to direct you to the proper section.

• Everyone is required to wear a mask when entering or exiting the sanctuary. This is for the well-being of those who are not vaccinated.

• If you have children too young to be vaccinated, you are welcome to worship in the sanctuary, but we have also created a safe, kid-friendly space. We are calling it the Prayground. This worship space is in Community Hall. We livestream our worship service into Community Hall and provide materials to help young children engage in worship. Masking (for those over age 2) and social distancing will be required.

To stay up-to-date on developments and changes to this policy, please subscribe to our weekly e-newsletter, the Westminster Weekly Word.
[ Details ]

Peace & Justice Thursday Evening Events
The Most Important Thing You Can Do to Fight Climate Change: Talk About It – TED Talk and Discussion
Thursday, September 30, 7 p.m. on Zoom
Environmental and justice issues are inextricably interwoven as climate change disproportionately affects those in minority and poor communities. September 30 begins a series of climate education and discussion sessions that will continue on a regular basis. We'll begin with Katharine Hayhoe's TED talk, "The most important thing you can do to fight climate change: talk about it" followed the same night with a video explaining the science behind climate change. We will take time to discuss both. Hosted by Westminster's Peace & Justice Work Group. To participate in our Peace & Justice discussions, use the Zoom link above, or go to zoom.us/join, enter Meeting ID 860 2752 1655 and click "Join."
Time with Our Children
Prior to COVID-19, every Sunday our congregation received a dose of joy when our children gathered up at the front of our sanctuary to hear and respond to a carefully-crafted, child-friendly message from one of our pastors. We wanted to continue offering these special messages for children in a safe way, so Time with Our Children has gone virtual. Be sure to check out these creative videos for your little ones on YouTube!
The Prayground
Sundays, 9 a.m., Community Hall
Come to The Prayground and worship while you wiggle! The newest innovation by our education team, The Prayground is a specially designed worship space for families with children who listen best when they have room to move and create freely. In Community Hall, kids can color, play quiet games, tumble, and ribbon-dance to the service hymns as the live-streamed service plays on the projector screen. Parents of course can join in on the fun, or sit comfortably and follow along. Masking will be required. Space is limited to 10 families, so please sign-up ahead of time.
Bible Box is Back!
October 3 – November 19
Bible Box is back again for another semester of stories, crafting, and fun. Each child enrolled in this virtual and interactive Sunday School experience will receive a special Bible Box containing all crafting and supplies needed for each lesson. Whenever your family would like to do a lesson, simply go to our YouTube channel and follow along with Ms. Alexis. This program will run from October 3 through November 19. Please remember to return your previously used box (if applicable), and submit a new registration form online to sign back up for the current semester.
Psalms Alive
Sundays, 10:15 a.m., Grace Hall
Come worship, jump, and jive with Psalms Alive! This innovative and custom-made program combines worship and music education elements into a God-focused music program, specially designed for collaborative family engagement. Using the psalm from the lectionary, families explore rhythm, melody, and music notation in a fun and highly interactive way. The program will take place on Sundays at 10:15 a.m. in Grace Hall in a socially distanced fashion. Due to space constraints, participation is limited to eight families. Program starts on October 3. Save your spot – register now!
Wednesday Afternoon Bible Study
Wednesdays, 12–1 p.m., Zoom
The Wednesday afternoon Midweek Manna Bible Study, facilitated by the Rev. Sudie Niesen Thompson, will explore the genre of the Hebrew Short Story by reading three Old Testament novellas: Ruth, Jonah, and Esther. In addition to being sacred texts with important theological themes, these works are also great stories! Join us weekly on Zoom and spend some time with Ruth, Jonah, Esther and other compelling figures from the Old Testament. Please email the Rev. Sudie Niesen Thompson for more information.
Thursday Evening Bible Study
Thursdays, 6–7 p.m., on Zoom
This Bible study, facilitated by Randy Williamson and Mary Anne Peters, continues and new faces are always welcome. Please email the Rev. Sudie Niesen Thompson for more information.
Women's Online Community Group
2nd and 4th Thursday, 5–6 p.m., Zoom
The women of Westminster connect for heartfelt and enriching discussions on the 2nd and 4th Thursday of the month from 5 to 6 p.m. The Rev. Jill Getty facilitates this group on Zoom. If interested, please email Jill and she will add you to the weekly participant email list to receive the Zoom link and password.
Men's Fellowship Group
Saturdays, 9:00–10:30 a.m.
The Men's Fellowship group has resumed. Coffee and refreshments provided. For more information, please email Bill Francis.
Presbyterian 101 Podcast
Episode 1 – By Faith Alone: The Reformation & Beyond
Episode 2 – By Grace Alone: What Presbyterians Believe
Whether you are a lifelong Presbyterian or are new to this Christian tradition, the Rev. Sudie Niesen Thompson is here to answer (some) of your questions. Tune in to our Presbyterian 101 podcast and learn a bit about our denomination's history, theology, and governance ... in other words, what it means to be Presbyterian.
[ Details ]
As a 12-year-old from Wilmington's Southbridge, Jacqueline Means was concerned by the poor academic records of the children and youth around her. She founded the Wilmington Urban STEM Initiative to inspire children to see how fun and accessible Science can be. Jackie's workshops have reached over 5,000 girls, who are often less likely to pursue STEM subjects. Now a sophomore at the University of Delaware majoring in neuroscience, she is leading by example. Wear your mask and join us in the sanctuary or follow along with the livestream as Jackie shares her story and several of her exciting experiments!
[ Details ]
---