Sermons
Latest:
Not From This World
The Rev. Sudie Niesen Thompson
11/21/2021

Christian Education and Fellowship
All Are Welcome
CURRENT CHURCH OFFICE HOURS: TUESDAY – FRIDAY, 9 AM – 4 PM
We are committed to your safety during the pandemic! Please see our COVID-19 Mask Policy and Safety Measures (updated 11/24/2021).

New here? Learn more about us and fill our our visitor form. »
What's Going On?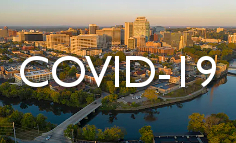 Message from Greg Jones
"Congregational singing is back! Thanks be to God! Many of you have been yearning for the day when all of us gathered in worship could sing our beloved hymns. Wait no longer! At last night's Session meeting, our elders voted unanimously to return to congregational singing." Click here to continue reading the latest letter from the Rev. Dr. Gregory Knox Jones dated Tuesday, November 23, 2021.
Ways to Help Others During COVID
The global impact of COVID-19 is unprecedented. For vulnerable populations – those who are homeless, hungry, out of work, living in communal settings – and for those living in vulnerable communities around the world, the effects of this crisis are even more devastating. They need our help more than ever.
Support Locally – Click here for a list of needs in our local community.

Support Globally – Gifts can be designated to directly support emergency relief projects of partners in Congo, Guatemala, Palestine, and Syria. For details and to contribute, please use this form.

With deep gratitude for your generosity and compassion. Thank you for being part of God's light shining through the darkness.
[ Details ]
Livestreamed/Recorded Worship Service
We livestream our 9 a.m. worship service on Sunday mornings! Access our YouTube channel as early as 8:50 a.m. When you get to our YouTube channel, you will see a large box in the center of the screen that says "Live." A recorded version will be provided on our YouTube channel after the livestream. Please also visit the Time with Our Children playlist to view the children's message (your little ones will love these!). To enhance your worship experience, we encourage you to download the accompanying Worship Bulletin for 11/28/2021. The resources for children attached at the end of the bulletin are provided by Illustrated Ministry. Please print them to participate in this service or for family devotions throughout the week.
In-Person Worship Service
We are open on Sunday mornings for two worship services at 9:00 a.m. (in the sanctuary) and 11:15 a.m. (in Rodney Chapel). Before arriving, please be sure to read our COVID-19 Mask Policy and Safety Measures. To stay up-to-date on developments and changes to this policy, please subscribe to our weekly email newsletter, the Westminster Weekly Word.
[ Details ]

Peace & Justice Thursday Evening Events
The Free Exercise of Religion – When Can the Government Act to Prevent It?
Thursday, Nov. 18, 7 p.m. on Zoom
With Judge Thomas Ambro, United States Court of Appeals, Third Circuit; and David McBride
The First Amendment of the United States Constitution states that "Congress shall make no law respecting the establishment of religion, or prohibiting the free exercise thereof…" What happens when the government requires conduct that a religion prohibits or prohibits conduct that is part of the practice of one's religion? Most recently on June 21, 2021, in Fulton v. City of Philadelphia, the United States Supreme Court addressed that issue in another collision between religious liberty and LGBTQ rights. This class will explore the holding and implications of that decision. Hosted by Westminster's Peace & Justice Work Group. To participate in our Peace & Justice discussions, use the Zoom link above, or go to zoom.us/join, enter Meeting ID 860 2752 1655 and click "Join."
One Book, One Church
Sign up for a discussion group!
Are you participating in our all-church read of The Sum of Us by Heather McGhee? Have you found yourself writing notes in the margins, Googling the events McGhee references, or sharing with others something you learned from the book? There's A LOT to discuss! Now's your chance to talk about The Sum of Us with others in our family of faith. Whether or not you've finished the book, we hope you'll join us for a One Book, One Church discussion group! You can sign up to participate in a group via SignUpGenius. Click here, then enter access code: McGhee. Learn more about our all-church read in the October/November Chimes. Stay up-to-date by subscribing to our weekly email newsletter.
Confirmation Class for High School Youth
Sundays, 10–11 a.m.
Confirm not Conform is the curriculum for our 2021-2022 Confirmation Class for high school youth (grades 9-11). All participants will have opportunities to learn, grow and ask lots of questions. By the end of the class in March, personal faith statements will be written and participants will be offered an opportunity to join church after meeting with the WPC Session. Class leaders are excited to begin the sessions and hope to see many youth choose this opportunity. Please email Sue Spilecki to register for the class.
Time with Our Children
Prior to COVID-19, every Sunday our congregation received a dose of joy when our children gathered up at the front of our sanctuary to hear and respond to a carefully-crafted, child-friendly message from one of our pastors. We wanted to continue offering these special messages for children in a safe way, so Time with Our Children has gone virtual. Be sure to check out these creative videos for your little ones on YouTube!
The Prayground
Sundays, 9 a.m., Community Hall
Come to The Prayground and worship while you wiggle! The newest innovation by our education team, The Prayground is a specially designed worship space for families with children who listen best when they have room to move and create freely. In Community Hall, kids can color, play quiet games, tumble, and ribbon-dance to the service hymns as the live-streamed service plays on the projector screen. Parents of course can join in on the fun, or sit comfortably and follow along. Masking will be required. Space is limited to 10 families, so please sign-up ahead of time.
Bible Box
Fall 2021
Bible Box is back for another semester of stories, crafting, and fun. Each child enrolled in this virtual and interactive Sunday School experience will receive a special Bible Box containing all crafting and supplies needed for each lesson. Whenever your family would like to do a lesson, simply go to our YouTube channel and follow along with Ms. Alexis. Please remember to return your previously used box (if applicable), and submit a new registration form online to sign back up for the current semester.
Psalms Alive
Sundays, 10:15 a.m., Grace Hall
Come worship, jump, and jive with Psalms Alive! This innovative and custom-made program combines worship and music education elements into a God-focused music program, specially designed for collaborative family engagement. Using the psalm from the lectionary, families explore rhythm, melody, and music notation in a fun and highly interactive way. The program will take place on Sundays at 10:15 a.m. in Grace Hall in a socially distanced fashion. Due to space constraints, participation is limited to eight families. Save your spot – register now!
Wednesday Afternoon Bible Study
Wednesdays, 12–1 p.m., Zoom
The Wednesday afternoon Midweek Manna Bible Study, facilitated by the Rev. Sudie Niesen Thompson, will explore the genre of the Hebrew Short Story by reading three Old Testament novellas: Ruth, Jonah, and Esther. In addition to being sacred texts with important theological themes, these works are also great stories! Join us weekly on Zoom and spend some time with Ruth, Jonah, Esther and other compelling figures from the Old Testament. Please email the Rev. Sudie Niesen Thompson for more information.
Thursday Evening Bible Study
Thursdays, 6–7 p.m., on Zoom
This Bible study, facilitated by Randy Williamson and Mary Anne Peters, continues and new faces are always welcome. Please email the Rev. Sudie Niesen Thompson for more information.
Women's Online Community Group
2nd and 4th Thursday, 5–6 p.m., Zoom
The women of Westminster connect for heartfelt and enriching discussions on the 2nd and 4th Thursday of the month from 5 to 6 p.m. The Rev. Jill Getty facilitates this group on Zoom. If interested, please email Jill and she will add you to the weekly participant email list to receive the Zoom link and password.
Men's Fellowship Group
Saturdays, 9:00–10:30 a.m.
The Men's Fellowship group has resumed. Coffee and refreshments provided. For more information, please email Bill Francis.
Presbyterian 101 Podcast
Episode 1 – By Faith Alone: The Reformation & Beyond
Episode 2 – By Grace Alone: What Presbyterians Believe
Whether you are a lifelong Presbyterian or are new to this Christian tradition, the Rev. Sudie Niesen Thompson is here to answer (some) of your questions. Tune in to our Presbyterian 101 podcast and learn a bit about our denomination's history, theology, and governance ... in other words, what it means to be Presbyterian.
[ Details ]
Our 11:15 a.m. Sunday service resumes November 28 – the first Sunday of Advent. If you find it difficult to make it to our 9 a.m. service, or if you prefer the more casual style of our Living Mosaics service, we hope to see you beginning November 28. As before, this service will be held in Rodney Chapel.

Rodney Chapel is equipped with the same hospital grade air filters as in our sanctuary, main hallway, and the staff wing. In addition to these high grade air filters, we have air purifying devices that break down viruses, bacteria, mold, allergens, smoke, and odors in the air. These devices, along with the fact that we have a very high vaccination rate among our worshipers, makes Westminster one of the safest environments you can find.
[ Details ]
---