Sermons
Latest:
Giving Thanks Despite the Pandemic
Dr. Greg Jones
11/22/2020

Christian Education and Fellowship
All Are Welcome
DUE TO THE CORONAVIRUS, WESTMINSTER IS OPEN ON A LIMITED BASIS.
CHURCH STAFF IS IN THE OFFICE TUESDAY – THURSDAY, 9:00 AM – 4:00 PM.
OUR MISSION AND MINISTRY CONTINUES! DETAILS AND UPDATES BELOW!

New here? Learn more about us and where there's a place for you. »
Use our interactive building map to explore the church. »
What's Going On?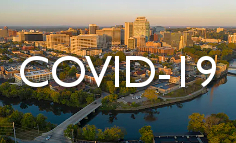 Message from Gregory Knox Jones
"Have you received an email that goes something like this? People everywhere are anxious and unsure. The global pandemic has left many wondering when – or if – we will ever return to life as we knew it. We want to keep our families and communities safe, but how much can one individual do?" Click here to continue reading the latest letter from Greg Jones dated Tuesday, December 1, 2020.
Ways to Help Others During COVID
The global impact of COVID-19 is unprecedented. For vulnerable populations – those who are homeless, hungry, out of work, living in communal settings – and for those living in vulnerable communities around the world, the effects of this crisis are even more devastating. They need our help more than ever.
Support Locally – Click here for a list of needs in our local community.

Support Globally – Gifts can be designated to directly support emergency relief projects of partners in Congo, Guatemala, Palestine, and Syria. For details and to contribute, please use this form.

With deep gratitude for your generosity and compassion. Thank you for being part of God's light shining through the darkness.
[ Details ]
Livestreamed/Recorded Worship Service
We are now livestreaming our 9:00 AM worship service on Sunday mornings! Access our YouTube channel as early as 8:50 AM. When you get to our YouTube channel, you will see a large box in the center of the screen that says "Live." A recorded version will be provided on our YouTube channel after the livestream. Please also visit the Time with Our Children playlist to view the children's message (your little ones will love these!). To enhance your worship experience, we encourage you to download the accompanying Worship Bulletin. At the end of the Worship Bulletin, we have included this week's resources from Illustrated Ministry for worshiping with children.
In-Person Worship Service
We have reopened our sanctuary on Sunday mornings for one worship service at 9:00 AM. Attendance is limited and an online reservation (one per family) is REQUIRED. When we reach the maximum number of reservations we can host, the reservations will close. We have established a number of guidelines for your safety, which include social distancing, wearing a facial mask/ covering, and the use of no-touch sanitizing stations. Click here to read all of the guidelines. A virtual livestreamed/ recorded option will continue to be available on the homepage of our website and YouTube.

IMPORTANT: If you would like to join us for in-person worship, please subscribe to our weekly e-newsletter; the link to make a reservation is only being provided in our e-newsletter.
[ Details ]

Education Opportunity: Racism in America
Sundays at 1:00 p.m. – December 6, 13, 20 and January 3, 10, 17
Much of the racial turmoil in our country today can be traced directly to elements of our history, even before the founding of the United States. Many of the racial stereotypes we hear – or hold – are a direct consequence of intentional economic and public policy. Understanding this history gives us a foundation for action to address the profound inequities that exist in our society today. This series of six one-hour classes hosted by The Episcopal Church of Saints Andrew and Matthew, includes both presentation and discussion. Please join us on Zoom.
Adult Education: Single, COVID-19, and the Holidays...How to Survive and Thrive
Sunday, December 6, 7:00 PM
via Zoom
Join an informal discussion group as we share our plans, hopes, fears and challenges about the approaching holidays during these challenging times. Go to zoom.us/join, enter Meeting ID 999 4853 1730 and click "Join."
Peace & Justice Thursday Evening Events
» Zoom link for these discussions
Thresholds: Decision–Making Skills for Successful Re-Entry
Thursday, December 10, 7:00 PM
A program titled "Thresholds" is currently implemented by several prisons in the eastern U.S., including both Chester and Delaware Counties nearby. The program goal is to reduce recidivism by teaching prison inmates to make proactive rather than reactive decisions in their lives. The founder of the program is a PhD psychiatrist who was once incarcerated and felt those whom he'd met as fellow inmates tended to live their lives making reactive decisions. Westminster member Gary Knox, who will lead the discussion, has been an active volunteer in teaching Thresholds at Chester County Prison for over 20 years. To participate in our Peace & Justice discussions, use the Zoom link above, or go to zoom.us/join, enter Meeting ID 860 2752 1655 and click "Join."
Presbyterian 101 Podcast
Episode 1 – By Faith Alone: The Reformation & Beyond
Episode 2 – By Grace Alone: What Presbyterians Believe
Whether you are a lifelong Presbyterian or are new to this Christian tradition, the Rev. Sudie Niesen Thompson is here to answer (some) of your questions. Tune in to our Presbyterian 101 podcast and learn a bit about our denomination's history, theology, and governance ... in other words, what it means to be Presbyterian.
Midweek Manna Bible Study
Wednesdays, 12:00 – 1:00 PM
on Zoom
Join the Rev. Sudie Niesen Thompson for "Midweek Manna" on Wednesdays from 12:00 to 1:00 PM on Zoom. The group is continuing our study of Exodus and will soon decide where to turn next on our journey through Scripture. Join us! New faces always welcome! Please email Sudie for the Zoom information.

Sunday School for Tweens
Sunday, December 13, 4:15 – 5:00 PM
on Zoom
Tweens (grades 5-8) are invited to join us for Colaborate Sunday School. All questions and curiosity about faith and God are so important. Your stories, Bible and the Colaborate booklet, which was sent in August, are all you will need for this time together. Please email Susan Alexander if you would like to receive a booklet. Please send your preferred email address for receiving the Zoom invitations to Alexis Droke with "Colaborate Tweens" in the subject line.

Women's Online Community Group
The women of Westminster connect for heartfelt and enriching discussions on the 2nd and 4th Thursday of the month from 5:00 – 6:00 PM. The Rev. Jill Getty is facilitating this group on Zoom. If interested, please email Jill and she will add you to the weekly participant email list to receive the Zoom link and password. Please note that due to the holidays, the Women's Online Community Group meets on the 2nd and 3rd Thursday in November and December (November 12 and 19, December 10 and 17). For all other months it is always the 2nd and 4th Thursday.

Youth Ministry (Grades 6 – 12)
180 Youth Ministry meets every week, either virtually or in person (socially distanced and masked). See the Weekly Word e-newsletter or our Instagram account (@180youth_wpc) for updates.
[ Details ]
Although Christmas at Westminster is very different this year, we hope you will join us in celebrating the birth of our Lord, Jesus Christ, in as many ways as you can!
Poinsettia Contributions
Deadline: Thursday, December 10
You are welcome to make a contribution toward the decoration of the church for the Christmas season in memory of, or in honor of, loved ones. Click here to download and print the poinsettia form. For any form received after December 10, the names will be listed in the December 27th bulletin.
Handbell Christmas Concert
(Livestreamed)
Saturday, December 12, 4:00 PM
Westminster will present the Wilmington Handbell Ensemble, under the direction of Mr. Kerry Dietz, in concert on December 12 at 4:00 PM in the church sanctuary. The concert program will feature Christmas carol arrangements by Michael Helman. Joining them will be Westminster's Director of Music/Organist, Dr. F. Anthony Thurman, performing works for organ and handbells and organ solo. The concert will be livestreamed on Westminster's YouTube channel. Be sure to subscribe to us on YouTube! A free-will online donation of $10 per person is requested (please choose "Music Fund" from the list of options). Proceeds from the concert will support both the Wilmington Handbell Ensemble and Westminster's music ministry.
Christmas Box Project
Donations due Sunday, December 13
Every year at Christmas, Westminster fills boxes with food and gifts for families in need in our community. Due to the pandemic, our Christmas Box Project has been reimagined, but we can still bring holiday cheer to 75 families (312 individuals)! Instead of collecting non-perishable foods and buying gifts, we are accepting check and online donations through December 13 so that we can purchase gift cards for each recipient family. Please write and mail checks to Westminster Presbyterian Church with "Christmas Boxes" on the memo line or click the "Donate Now" button at the top of this page and select "Christmas Boxes Project" from the list of options. Click here for more information about our Christmas Box Project.
Christmas Caroling – A Virtual Choir
Sunday, December 20, 4:00 PM
Westminster's annual Christmas caroling outing to local retirement homes will be done virtually this year. With support from the Westminster Choir and our children and youth music program, we are making a video recording of several favorite Christmas carols plus the Hallelujah Chorus to share. The finished recording will be released on Westminster's YouTube channel on Sunday, December 20, at 4:00 PM, where it will be available for replay throughout the Christmas season.
Christmas Eve
Thursday, December 24

Service of Story and Song
4:00 PM (Virtual Only)
Featuring Westminster's storytellers, youth instrumentalists, and music for handbells, this pre-recorded, informal, and lively service trumpets the joy of Jesus' birth! Join the virtual service and a Zoom watch party. Check the Weekly Word e-newsletter for more information, or go to our YouTube channel any time after 4:00 p.m. on December 24 to watch online.

Traditional "Sharing the Light" Service
8:00 PM (In Person and Virtual)
This service will be no silent night! An inspiring sermon by Dr. Jones will be framed with Christmas carols sung by our choristers and a four-hand piano duo. For COVID safety reasons, a creative alternative to candlelight is in the works! Join the service in person (reservation required) or online. Check the Weekly Word e-newsletter for the reservation link to attend in person, or go to our YouTube channel on December 24 at 8:00 p.m. to watch it livestreamed.
Christmas Offering 2020
See pages 7 and 8 of our December newsletter for more information about this year's Christmas Offering.
ECHO Giving in the World
ECHO Giving supports nine local and four global missions of our church, from Wilmington food pantries to egg-laying chickens in Guatemala. To download the Echo Giving form, click here. Simply make your selection from the "shopping list" and you have given a meaningful gift in your loved one's name. The third page of the form is a printable card; simply print, fold and send.
[ Details ]
---