Special Guest: Distinguished Author and Musician Dr. Eileen Guenther
February 19 @ 10:10 am

-

4:00 pm
Distinguished Author and Musician to Speak About the Underground Railroad
The Power of Spirituals Lecture/Concert to Feature Combined Church Choirs
Co-Sponsored by the American Guild of Organists, Delaware Chapter
SUNDAY, FEBRUARY 19
---
Dr. Eileen Guenther, author of In Their Own Words: Slave Life and the Power of Spirituals (MorningStar Music, 2016) and past president of the American Guild of Organists, will be a special guest at Westminster Presbyterian Church on Sunday, February 19. Her visit will include a presentation about the Underground Railroad at 10:10 a.m. and a lecture/combined choir concert at 3:00 p.m., performed by the Westminster Choir and other local groups. Both events will be in Westminster's sanctuary and will be livestreamed.
10:10 A.M.
An Educational Presentation/Discussion
With
Teddy Austin, tenor
Dr. F. Anthony Thurman, piano
The Underground Railroad was an interracial enterprise, comprising the most prominent form of resistance there was: escape. Requiring trust, courage, and strategy on the part of blacks and whites, it used code songs for important secret communication. These songs and their story give us an insight into the lives of those enslaved, from the inside, out. While the music covers a variety of subjects, it was always about freedom. "If I had my life to live over again, I would die fighting rather than be a slave. I want no man's yoke on my shoulders no more." (Robert Falls, North Carolina)
A recording of this program is available on our YouTube channel.
3:00 P.M.
A Lecture/Combined Choirs Concert
Featuring
First & Central Presbyterian Church Choir, Wilmington
St. Paul's Lutheran Church Choir, Newark
Westminster Presbyterian Church Choir, Wilmington
Westminster-By-Heart Storytellers
The Power of Spirituals is an interactive event that combines first-person narratives from books written by those formerly enslaved, interviews conducted with them in the 1930s, and Guenther's commentary. These will be interwoven with the singing of spirituals by choirs, soloists, and congregation. As Frederick Douglass said, "I have sometimes thought that the mere hearing of those songs would do more to impress some minds with the horrible character of slavery, than the reading of whole volumes of philosophy on the subject could do." Many Americans have significant gaps in their historic and cultural education; this powerful music and the texts of this presentation not only shine a light on the events of the past, but also offer hope and reconciliation to present-day circumstances.
A recording of this concert is available on our YouTube channel. Be sure to download the concert program!
---
---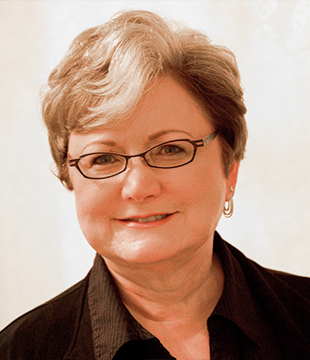 Eileen Guenther is a church musician, teacher, scholar, and conductor who believes that Spirituals are the most powerful music created. Her groundbreaking study of slavery and spirituals is the first to place the unique voices of an enslaved people squarely within the context of their daily lives. Guenther's deeply researched account weaves a succinct history of America's original sin into an examination of the role of singing and religion in slave life and directly correlates slave testimonies in their own words to the themes of spirituals. Her work has carried her to Africa a dozen times as a teacher and leader of intercultural immersion trips for seminary students. She holds master's and doctoral degrees in musicology and organ from the Catholic University of America. She is retired Professor of Church Music at Wesley Theological Seminary in Washington, D.C., where she taught music and worship courses serves as Director of Chapel Music. She is past president of the American Guild of Organists.
The American Guild of Organists (AGO) is the national professional association serving the organ and choral music fields. The Guild serves more than 10,000 members in local chapters throughout the United States and abroad. Founded in 1896 as both an educational and service organization, the Guild seeks to set and maintain high musical standards and to promote understanding and appreciation of all aspects of organ and choral music.
Westminster Presbyterian Church of Wilmington, Delaware, is a vibrant, inclusive, and caring community of faith that embraces all people. A unique fusion of tradition, innovation, and contemporary relevance enables Westminster to share the love of Christ and spread the word of God in a variety of ways. Westminster is committed to making a difference in the community and the world through inspiring worship and music, thought-provoking Christian education for adults, engaging programs for children and youth, generous local and global mission, compassionate congregational care and hospitality, hands-on environmental efforts, and timely support for racial and social justice. Westminster strives to eradicate systemic poverty, dismantle structural racism, further the inclusion of LGBTQ persons, seek understanding and reconciliation, protect God's creation, and to be a good steward of the Earth's resources.