Peace and Justice Education Event: Creating Spaces to Transform Historical Harms
October 19 @ 7:00 pm

-

8:00 pm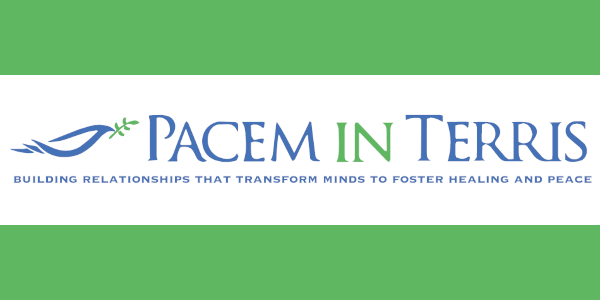 Thursday, October 19, 2023
7 p.m. on Zoom
With Sarah Green, Pacem in Terris Co-Director
Pacem in Terris is a small peace and justice organization founded in 1967 in response to the war in Vietnam. Since then, it has evolved in many ways, leading to its work today of strengthening our local community here in Wilmington, Delaware. Sarah Green, Co-Director, will talk about current Pacem in Terris efforts focused on transforming historical harms, in particular through the use of Community Listening Circles. Listening circles create a safe space for us to connect with our neighbors, hear different perspectives, and collectively imagine a more just future. Join us to learn about this transformative work. Hosted by Westminster's Peace & Justice Work Group.
Zoom Meeting ID: 860 2752 1655
---
Westminster's Peace & Justice Work Group sponsors weekly education events on Thursday evenings from 7 to 8 p.m. via Zoom. These events feature notable speakers, videos, and discussions on a broad range of topics. Join us for engaging and timely presentations and conversations. Specific information about each class is provided about two weeks in advance. Please check back! For more information, visit Work for Justice + Peace.