Sermons
Latest:
Sheltering in Place
Dr. Greg Jones
03/29/2020
Christian Education and Fellowship
All Are Welcome
ALTHOUGH WESTMINSTER'S PHYSICAL BUILDING IS TEMPORARILY CLOSED, OUR MINISTRY CONTINUES!
DETAILS AND UPDATES BELOW

New here? Learn more about us and where there's a place for you. »
Use our interactive building map to explore the church. »
What's Going On?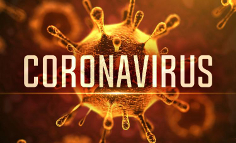 Prepare yourself for distressing news. April will be a very rough month for our nation. Deaths from Covid-19 are predicted to multiply to staggering numbers. You can help stem the tide. Unless you have no choice in the matter, your duty is to stay home. If all of us will isolate in our homes, we can contribute to flattening the curve of infections and deaths.

Click here to continue reading the latest letter from Greg dated March 31, 2020.
[ Details ]
Click here to watch our YouTube worship video for Sunday, March 29!

To enhance your worship experience, we also encourage you to download the accompanying Worship Bulletin.

At the end of the Worship Bulletin, we have included this week's free resources from Illustrated Ministry for worshipping with children. If you would like to download these materials separately, please click here. We hope you will print them out and use them for participation in this service or for family devotions at home throughout the week. These materials change weekly, so be sure to check back here every Sunday for the newest download.

Although we will not be gathering as a church family for worship while Westminster is temporarily closed, we can still nurture our spiritual lives. An abbreviated form of worship will be provided here each Sunday morning as a video. Our pastors will read scripture, pray, and deliver a sermon so that you may still experience worship, but in the safety of your home.
[ Details ]
Westminster's "Eat and Exegete" Bible Study, led by Director of Christian Education Chesna Hinkley, has moved online! Join the LIVE Zoom meeting promptly at 12:30 PM on Thursdays at https://zoom.us/j/4937200361.
[ Details ]
Westminster Presbyterian Church of Wilmington, Delaware is seeking a Director of Music/Organist to provide leadership for adult choral and instrumental music programs and to build the music ministry of the church. This is a salaried position with benefits. Click here for a detailed job description.

We are now considering applications and look to fill the position as early as April 15, 2020. To apply, please submit a letter of interest, your resume, and short audio/video samples of playing and conducting, with references, to Barbara Jobe, Convener of the Director of Music/Organist Search Committee, at this email.
[ Details ]
---